"And the work of righteousness shall be peace; and the effect of righteousness quietness and assurance forever. And my people shall dwell in a peaceable habitation, and in sure dwellings, and in quiet resting places;" (Isaiah 32: 17-18)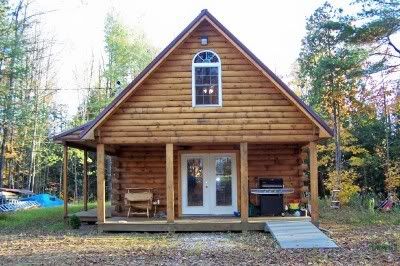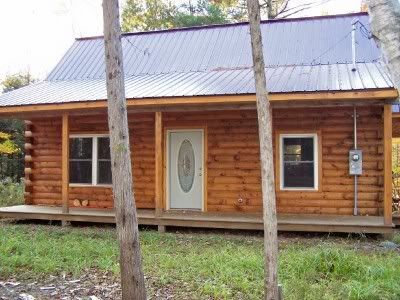 Updates:
10/24/08- Updated pictures in the journal.
9/8/08- The cabin has been used by many couples and families this year. They all appreciate having a place to go and get away from everything. Thanks to everyone who helped us get Stronghold up and running. We will be having a Fall Clean Up day before we shut the cabin for the winter. If you are interested in going up to help, contact Dana Kelly or post a message here.
**Stronghold merchandise is available:
Ceramic Coffee Mugs $5
Water Bottles $10
Insulated Travel Coffee Mugs $10
Stainless Steel Insulated Thermos $20
Please contact Afton at gentlysweetafton@yahoo.com to purchase.**
The Grand Opening for Stronghold was held on July 21, 2007 from 11-4. The weather was beautiful. About 75 people attended the festivities which included a cookout, face painting, balloon animals, boat rides down at the lake and a tour of the newly finished cabin and garden area. We want to thank everyone who helped make this dream of ours a reality, and also in organizing and participating in the Grand Opening.
GO MT BLUE COUGARS!!
On August 18, 2007 about 30 members of the Mt Blue football team and some parents came over to "Stronghold" to do some work on the property. Since the land used to be a pasture, there was plenty of barbed wire and old fencing which needed to be removed. The team did a fine job and also removed brush and wood that had previously been cut down.